Last year we did this activity with the children of Casal d'Estiu and they loved it.
We all like to look for a Treasure and more if along the way you have trials and challenges to do.
What we did was teach them how to prepare a Treasury quest and then they did themselves, varying the activities, and by teams of 2.
There are still children who during the course ask us to do the activity.
Taking advantage of the fact that the children are now at home, we thought it's fun that they can find a Treasure at home and spend an afternoon playing and inventing.
Activity time:minimum 1 hour
Difficulty: Low
Age: from 5 years old
Materials:
Painter's zeal
A4 Sheets
Colored pencils
Pencil
Markers
A Treasure, to choose for the child
Various objects that can be used for testing, such as jumping ropes, rubber bands, balls, shoes, costumes, large clothes, a sheet, etc… anything you have at home
Steps to follow:
Before you begin, you have to be clear about a number of things:
Decide who you're going to play with
Consider your age so you don't do very difficult tests if they're too small or older than having no difficulty in doing them, for example they can jump smoothly.
1. To begin with, the first thing is to decide what the Treasury will be that we are so excited to find. We'll decide it for everyone who plays
It can be a toy, a candy bar, a drawing, a stuffed animal, ….anything! But you must be excited to find it and find it.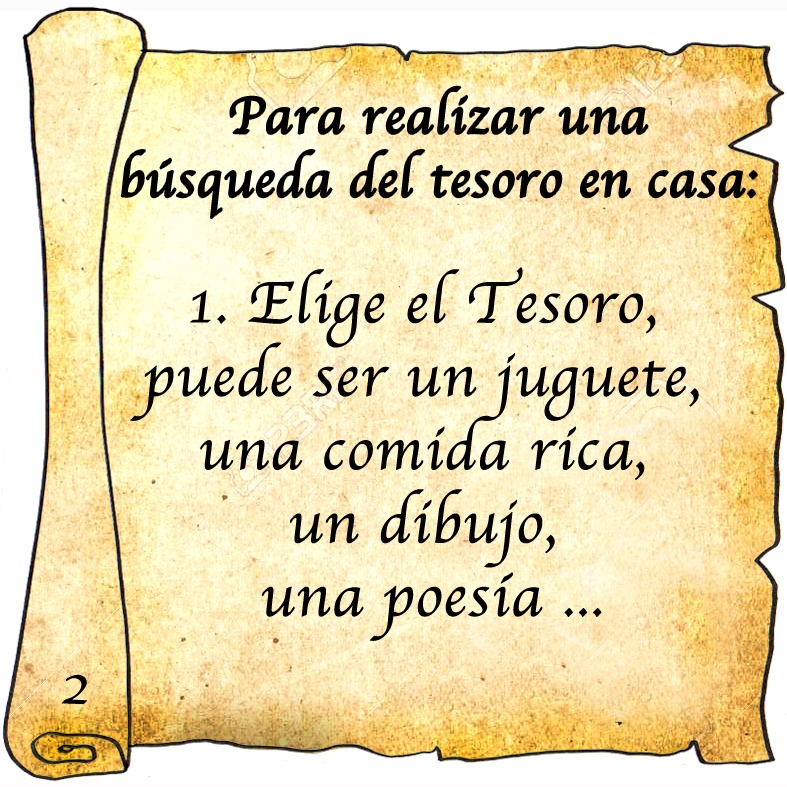 2. Once you have decided which treasure is, then you can now find a place to hide it.
If you do it in teams of 2, only 1 of you is the one who thinks where the Treasury will hide. For example under the bed, or in a closet, or in the kitchen…
Also think about the starting point of the Treasure Hunt. It can be the front door, your room, etc…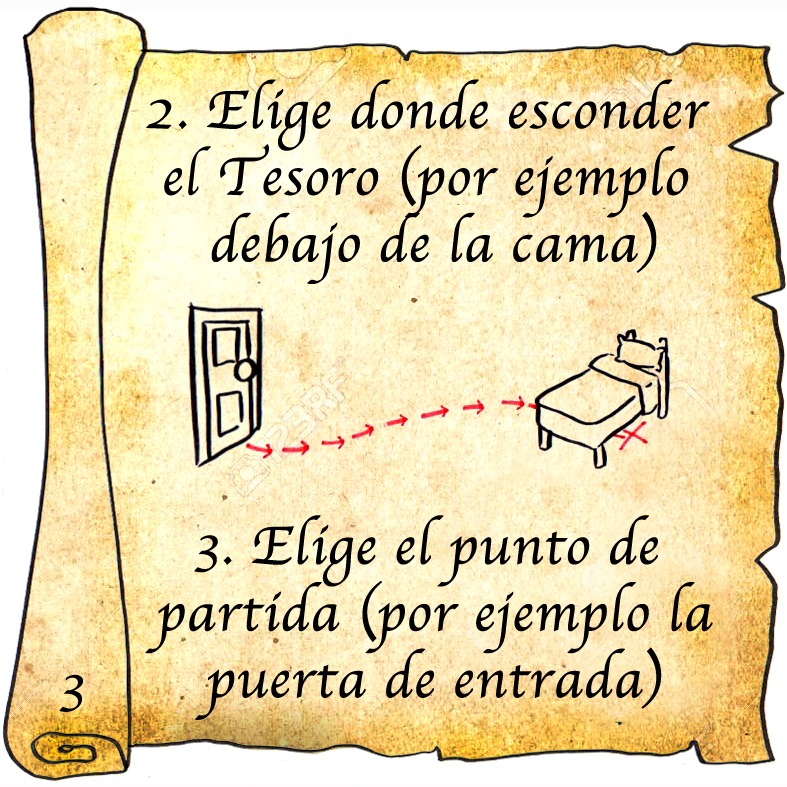 3. To start the game we started by doing a little bit of route with arrows. Put painter's or paper zeal on the floor and draw a few arrows to indicate the start of the direction of the search. You don't always have to point it out with arrows you can do a stretch and then put riddles or play the hot/cold….depends on your imagination.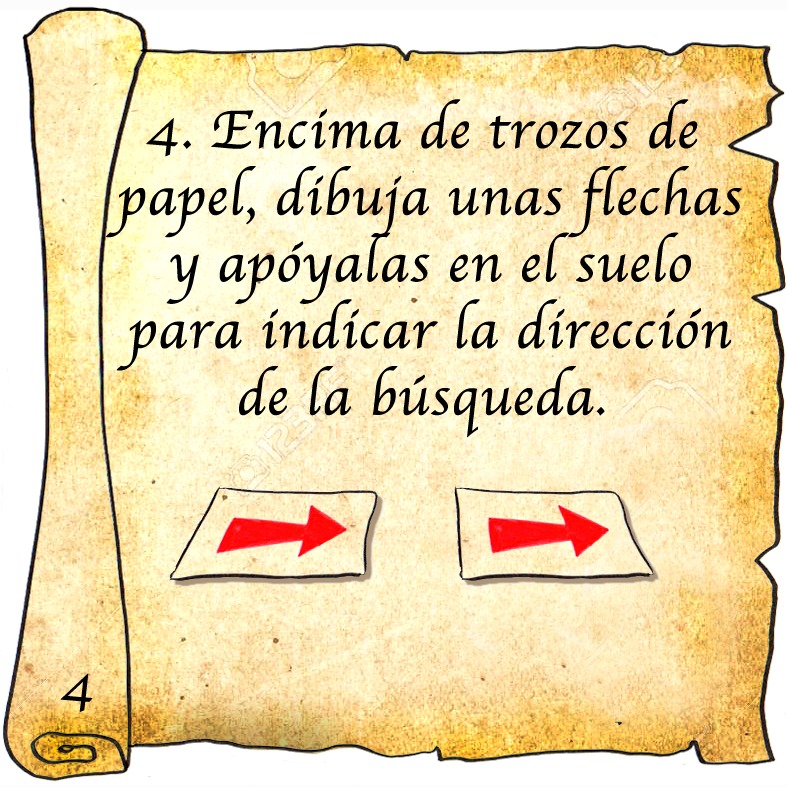 4. In the tour, every 3-4 arrows, you can add tests. For example, you can put riddles, math games, you can give jumping orders, take steps backwards, turn several times on yourself, sing, draw something, draw with your eyes closed…do tests that you find fun!!
6. Here are some test examples:
As this Guessing:
7. Or this other drawing test: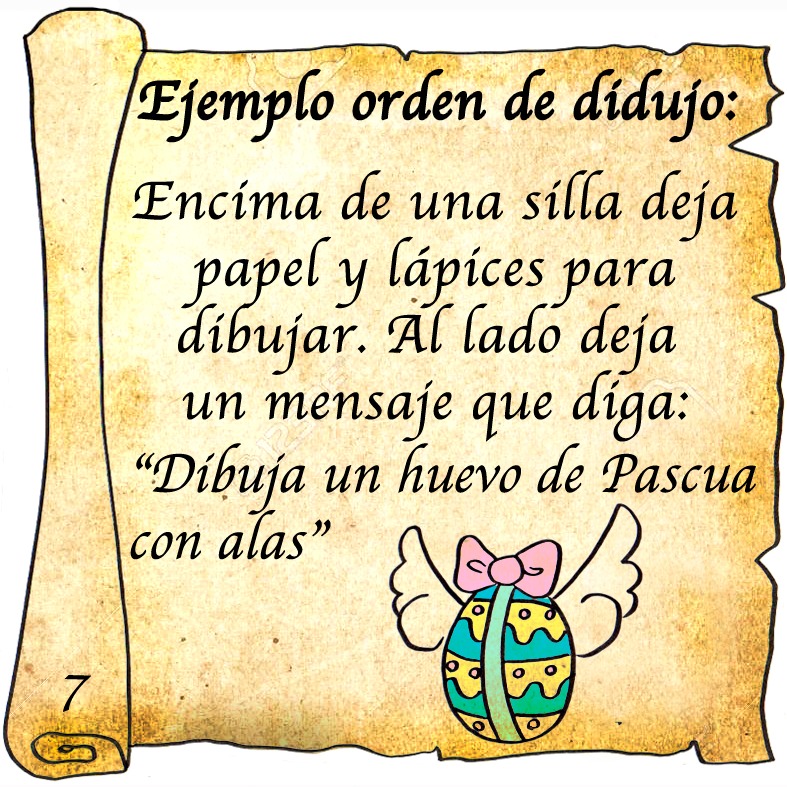 8. Or this mathematical test: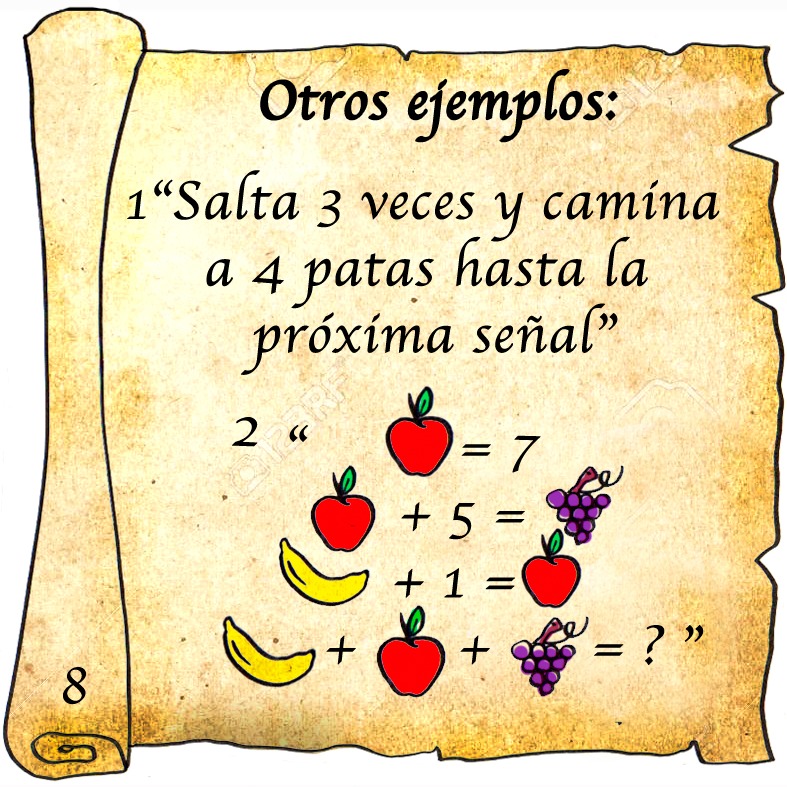 9. If we put it all together, our treasure map looks like this.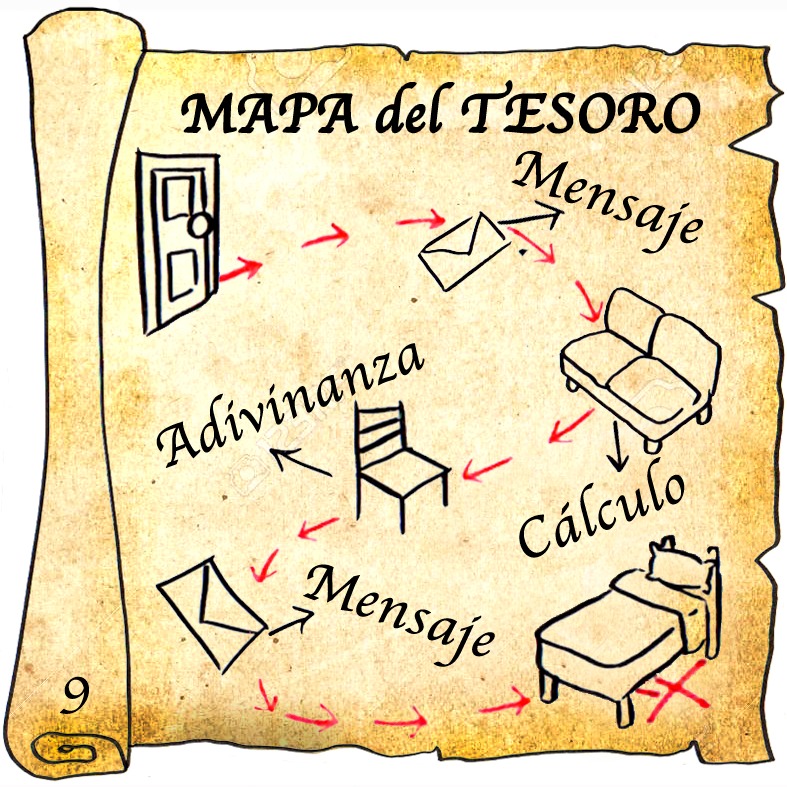 10. But you don't have to draw the whole map, you just have to do it.
However, if you want you can send us some photo of the activities you have done, your Treasury or the drawings.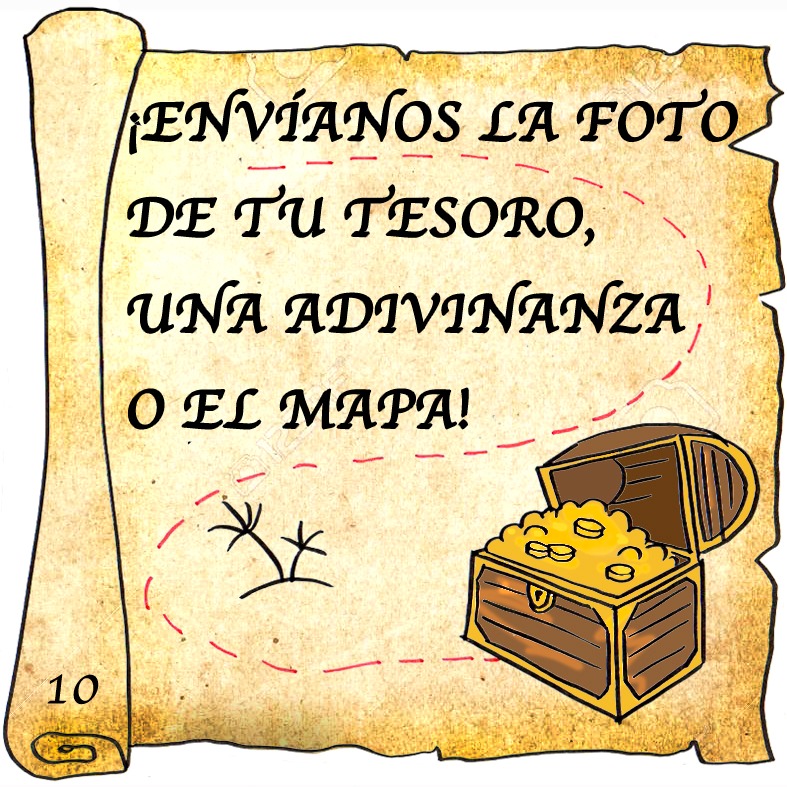 We hope you have a great time designing your tour and your Treasure Hunt!
When you're done, it's up to the other participant to design it and you just have to participate.